Logitech M337 wireless mouse review - Go for it!
Hello everyone,
With COVID19 situation, many of you are doing work from home. For many of you this would be different experience than working in office. When it comes to work from home, it need good set up including proper desk, chair, good internet connectivity and proper electrical outlets. While working on laptop or desktop computer, wires are big problem, let it be keyboard wires, charging cables, mouse wires etc. and so you will need a good wireless mouse.
There are plenty of options available on amazon for wireless mouse, however I have my own opinion about wireless mouse based on my experience and logic. Hope this article will save your time determining wireless mouse for you. So let's get started.
There are many types of wireless mouse. The one that comes cheaper, need a USB receiver and power supply is AA batteries. Though these are cheaper, USB receiver block one of your USB port and it is not handy while working on multiple laptops or when you need to use USB ports to connect your mobile phone, plug in headphone, and still use that mouse.
So the obvious choice is to go for bluetooth mouse. With this type of mouse, you don't need USB receiver and it uses bluetooth for connectivity. You can easily switch your mouse for other laptop and don't need to plug in/ plug out the receiver.
Second important factor is chargeable mouse. This removes need to replace AA or AAA batteries and can go months on a single charge. However options I scrolled on amazon for Bluetooth + Chargeable mouse were not that attractive.
But I found this mouse, Logitech M337 which has good ratings over amazon and somewhat closer to my need. I ordered it and using it for few months now. Based on that below are my Pros & Cons
Pros
1. This mouse comes with lot of color option and you can buy as per your choice. Blue looks very nice and catchy.
2. Mouse is small and very comfortable in hand. You wont get any pain even after working on it for a long day.
3. Scroll wheel is smooth and it also comes with additional button which is by default "Switch app" on windows and mac. (ALT+TAB). You can customize this feature based on shortcut that you use frequently while working. This is really a great feature. (You need to download Logitech app on windows/ mac to customize this and you can also customize the gestures which is awesome)
4. This mouse works on Macbook without any issues so yeah, it is supported on Mac.
5. Setting this device is no pain. You have dedicated reset button at the bottom and you can pair with your laptop without any issues.
Cons:
1. Button clicks are very noisy and if you don't get irritated with button clicks then it is a good choice.
2. Matte finish on the sides caches dust very easily but you can remove it with soft cloth
3. After setting this mouse on macOS, cursor movement was little slow but you can easily fix that by going to "System Preferences" -> "Mouse" -> "Tracking speed"
4. Some of the people are complaining about battery warning within 2 months. I haven't faced this yet and I do switch off mouse when I don't need it. But still it is normal AAA battery which you can easily replace.
Conclusion:
It is good bluetooth wireless mouse at the price point of 1339Rs. If you strongly need bluetooth mouse and okay for the button click noise then this is the device you should purchase.
Technical Details
| | |
| --- | --- |
| Brand | Logitech |
| Manufacturer | Logitech |
| Model | 910-004521 |
| Model Year | 2016 |
| Product Dimensions | 10.05 x 3.3 x 6.11 cm; 82 Grams |
| Batteries | 1 AAA batteries required. (included) |
| Item model number | 910-004521 |
| Hardware Platform | Laptop, PC |
| Special Features | Wireless, Bluetooth, Optical, Laser |
| Mounting Hardware | Mouse, 1 AA Battery and User Documentation |
| Batteries Included | Yes |
| Batteries Required | Yes |
| Battery Cell Composition | Alkaline |
| Connector Type | Bluetooth |
| Movement Detection Technology | Optical |
| Material | Plastic |
| Hand Orientation | Ambidextrous |
| Has Auto Focus | No |
| Supports Bluetooth Technology | Yes |
| Programmable Buttons | No |
| Manufacturer | Logitech |
| Country of Origin | China |
| Item Weight | 82 g |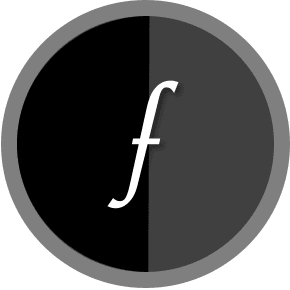 Hidden Camera Detector app developer and blogger. We are in a process to build something useful and also provide tech information to the readers.