How to detect wireless camera?
Hello everyone!
Let's talk on how to detect wireless camera using your android or iPhone.
Its really simple and very basic but most of us do not follow these simple tricks. Let's get started.
What is wireless camera ?
Wireless camera use Wi-Fi , Wi-Fi Direct, Bluetooth, Bluetooth LE (BLE) of the premises or create its own hotspot to send video/image data or live recordings to the premises owner.
They are easy to install and becoming very popular way to spy on.
Before we start, please do watch this 60 second video.
How to detect wireless camera?
Step 1: Open hidden camera detector app.
Step 2:
For Android, click on "Detect Wireless Camera" option. Turn on Wi-Fi, Bluetooth and GPS from the quick panel. You will see list of all nearby Wi-Fi, Wi-Fi Direct, Bluetooth and BLE devices. App analyze these devices and if any of these devices is found suspicious, app will show warning message on the screen.
(Android needs GPS to be ON to scan for Wi-Fi devices. It seems this permission is irrelevant but it is the fact! You can read this to know more )
For iOS, this option is split into 2, "Detect BLE camera" & "Detect Wi-Fi camera". First, turn on Bluetooth from control center and open this option. App will scan and show you nearby BLE devices, if any of the device found to be suspicious, app will show a warning message. Unfortunately Apple do not use conventional Wi-Fi Direct technology and do not allow app developers to scan Wi-Fi by their own. But still it is possible to manually scan for Wi-Fi cameras. To detect Wi-Fi camera, just select option "Detect Wi-Fi Camera" and follow the steps provided in the guide.
Step 3: In case you do not want to use the app which is convenient, you can also follow manual process.
Go to Settings
Turn on Wi-Fi – Wait till it searches nearby Wi-Fi devices.
Inspect name of the devices, if you see any name having words like "1080", "720", "HD", "IP Cam", it could be wireless camera. (Note: App detects more devices than manual scanning as app uses large set of commercially available wireless camera hotspot names to compare)
Follow the same process to detect Bluetooth and Wi-Fi Direct devices.
If you see any suspicious device, ask more information to the premises owner.
Note: Initiate respectful and kind conversation with premises owner if you find any suspicious device. If you do not receive any helpful response then you can call authority.
Write down your comments below if you more questions.
© 2020 futureapps All Rights reserved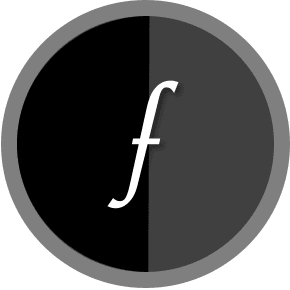 Hidden Camera Detector app developer and blogger. We are in a process to build something useful and also provide tech information to the readers.