How to detect wired camera?
Hello everyone.
Let's talk about how to detect wired cameras using your android and iPhone devices.
In many places, a hidden camera is installed by the premise owner in such a way that it is invisible to the victim. These cameras can send image/ video data (which could also be a live stream) through a wired network. These cameras could also be connected to a display or memory units like hard disc/ memory card etc.
It is very difficult to detect hidden wired cameras, but thanks to "magnetic sensors" in all modern Android and iOS devices.
Let's see step by step guide to detect wired camera –
Step 1: Download the hidden camera detector app on your android (Click here to download) or iPhone (Click here to download)
Step 2: Select the "Detect Wired camera" option. If you see a message "No magnetic sensor" on your android device, then use a different android device that has a magnetic sensor.  iPhones and iPads already have magnetic sensor for all of their variants.
Step 3: Once you started to see numbers on the screen, the app should show "No camera detected".
Step 4: If the app starts beeping immediately after you open the app or without having any camera nearby, then wait for a moment and let readings stabilize. If it continues to beep then the magnetic sensor in your device needs recalibration.
To recalibrate, just rotate your phone in horizontal 8 direction. Watch this 9-second video on how to do that.
Also, check if there is an electronic device nearby like a microwave oven or refrigerator.  Try to avoid electronic influence as much as possible. The app may give you a false signal if it is influenced by an electronic device other than the camera.
Step 5: Now once the readings are stabilized and the app is not beeping, find objects that you have suspect on like flower pots, pens, screws, lamps, hairdryers, clocks, wall decorations, bathroom mirrors. etc.
Step 6: Identify magnetic sensor position in your phone:  For iPhones, the magnetic sensor should be at the top left corner of your iPhone. For android, it can either be on the top left corner or at the top right corner depending on the manufacturer of your device.
The best way to identify magnetic sensor position is to have other mobile cameras and move around the app. When you see spikes in numbers or the app starts beeping then that would be the sensor position for your android device.
You should perform step no 6 in advance before you actually start using the app and it is one time activity.
Step 7: Now whenever you visit an unknown place, move the app closer to your suspect (around a few cm or inches) and check if it causes any spike in magnetic readings (or if the app starts beeping).
See the below image to identify the suspect in any commonplace
Step 8: If the app is beeping then check for the lens over that object. If the object itself is an electronic device like television, it could be a false signal. Sometimes electronic influence from electric wiring inside walls can interfere with the app providing false signal so always be thoughtful before making any decision. The best way to confirm is to check for the lens over those suspects.
You know about your privacy now. But now a days physical security is utmost important. Spending some money on security gadgets is always good investment especially for ladies and kids.
Below are 3 important gadgets that you must buy today to ensure physical safety for you and your kid.  
Links if images are not loaded up.
Write down your comments below if you more questions.
© 2020 futureapps All Rights reserved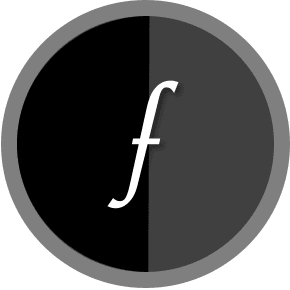 Hidden Camera Detector app developer and blogger. We are in a process to build something useful and also provide tech information to the readers.